High Technology
Business Management
Master's programme in the
Russian Federation
An amazing chance to get an education in the largest country in the world
cost

132.7K rub per/year
68.6K rub per/sem

duration

24 month
120 credits

deadline/ start

25 June/
1 september

requirements

bachelor of
science

language

English / upper
intermediate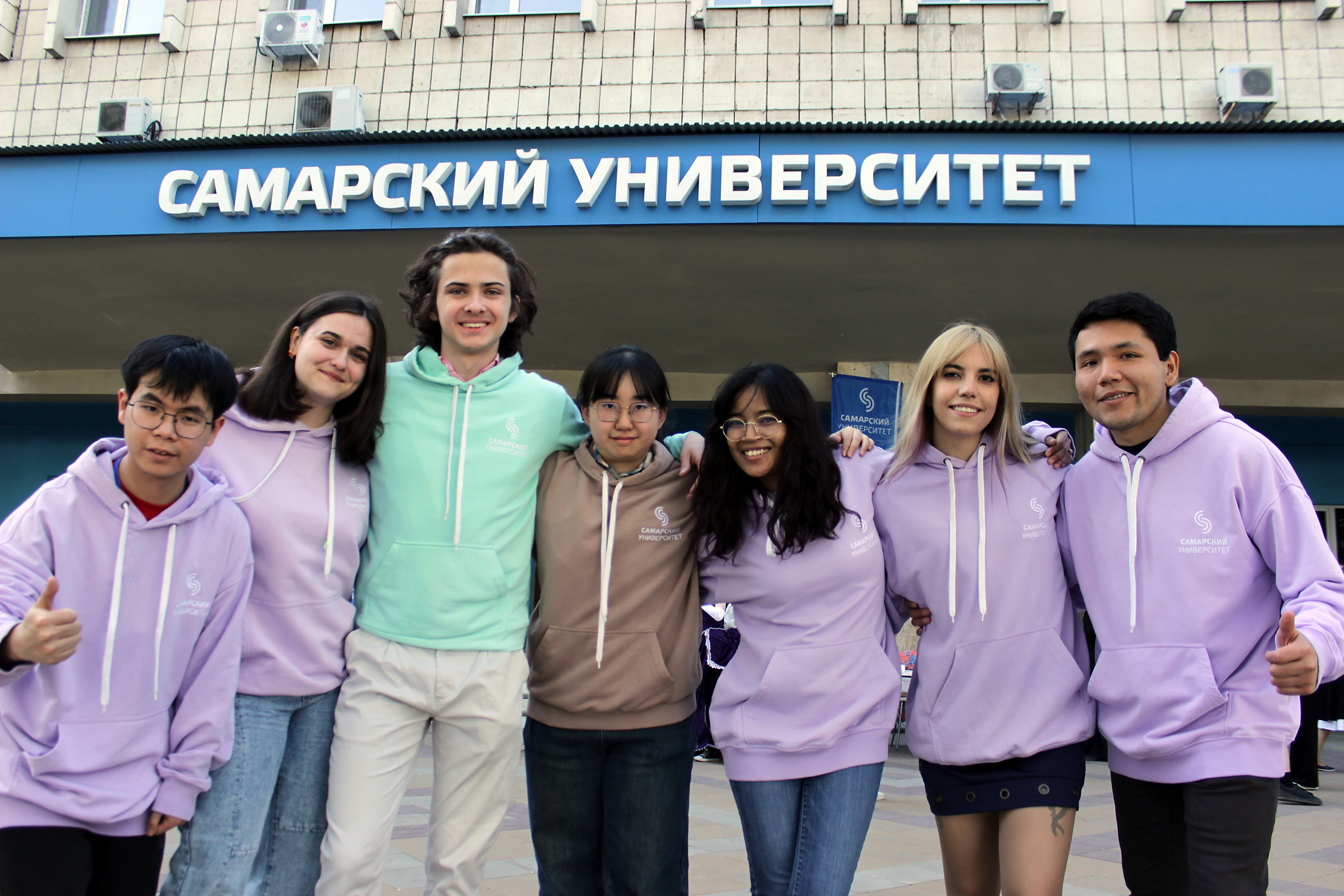 Areas of expertise
Become a specialist in the field
Graduates of the programme will receive extensive training in the field of the innovative projects, technology implementation; production systems; finance and investments; human resources, intellectual property, innovative entrepreneurship, the acceleration of innovation and the scaling up of innovations. This Master's programme trainers highly qualified specialists ready to solve a variety of analytical and research problems arising in different industries.
Educational programme
Course Catalog
Samara University provides an education that adheres to global quality standards. To start training within the masters training programme one must have a Diploma of Higher Education confirmed by a State-recognized document (Bachelor's/specialist's degree). The Master's Programme «High-Technology Business Management» is an exception and requires 120 ECTS credits. ECTS stands for European Credit Transfer System. One credit point is equivalent to 30 hours of course work at the Samara University. This includes lectures, independent studies, semester projects and examinations and consists of 4 full-time semesters.
Employment
Use future knowledge in the areas of
It is expected that graduates of the programme will work in the field of science-intensive industrial enterprises, Federal and regional agencies of science and innovations.
Tuition
Large discounts on the results of interview
Стоимость обучения, руб.
Очная форма обучения
Заочная форма обучения
Для граждан РФ
Для иностранных граждан
Для граждан РФ
Для иностранных граждан
В семестр со скидкой 35% (оценка за индивидуальные достижения 10 баллов и выше)
40 560
44 590
-
-
В семестр со скидкой 35% (результат вступительного испытания (по собеседованию) 90 баллов и выше)
40 560
44 590
-
-
В семестр со скидкой 35% (результат вступительного испытания (по собеседованию) от 80 до 89 баллов)
43 680
48 020
-
-
В семестр со скидкой 35% (результат вступительного испытания (по собеседованию) от 70 до 79 баллов)
46 800
51 450
-
-
В семестр
62 400
68 600
24 300
26 750
В год
124 800
137 200
48 600
53 500
The Samara city is the cultural, communications, government, industrial
and scientific center of Russia
Location
The Russian Federation. Samara
Samara is one of the largest cities in Russia, located in the South-Eastern part of European Russia, on the Volga river. The city was founded in 1586 as a trading centre. It is now an important political, industrial, technology and cultural center in Russia.
Оne of the best universities in the Russian Federation
University
The leading university in the Russian Federation
Samara National Research University, named after the renowned academic and aerospace designer, Sergei Korolev, is a Russian national research university. Every year 14500 students study and conduct research work in multiple areas. Samara University's graduates engineers and managers for the aerospace, radio-electronic, information technology, metallurgical and automotive industries. The university campus occupies a vast territory with modern infrastructure. It supports students in their individual and collective learning efforts and sport activities – from Internet cafes to swimming pool, from Botanic garden to ice skating ring.
Lecturers
Best lecturers for YOU
The study process is provided with professors and tutors in engineering and management for the aerospace, radio-electronic, information technology, metallurgical and automotive industries.
Jonathan Crook

Director of a UK Company, Stonehaven Technology. Specialist of project management

Alexey Stukalov

CTO in Stonehaven Technology. Project Manager in Haulmont. Specialist of E-commerce

Darya Gerasimenko

Ph.D in Political Economy from University of St. Gallen. Specialist of Sustainable development

Dmitriy Shulgin

Ph.D in Economic from University of UrFU. Director of Intellectual Property Center
Please enter your information and we will contact with you